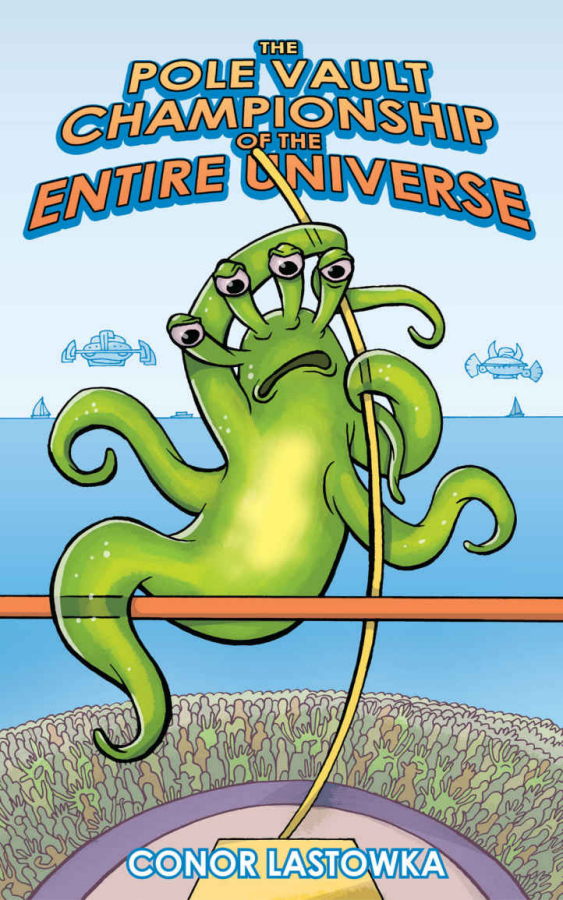 Seven Days has a cool profile of local comedian and author Conor Lastowka, who recently published a science fiction comedy called The Pole Vault Championship of the Entire Universe which was recently republished as an Audible Original title, featuring a number of well-known comedians, like Paul F. Tomkins, and Weird Al Yankovic.
The novel, according to Amazon, follows a high school girl named Kara Everglades, who is brought along on a strange adventure with her eccentric grandfather, Cornelius Everglades.
Here's the full description:
Kara Everglades has just finished her first year of high school and is longing for an adventure. So far her only option is an invitation from some upperclassmen to watch them drunkenly race a bunch of bullfrogs in a ditch. To be honest, she was hoping for something a bit more exciting.

Her grandfather, Cornelius Everglades, is a renegade who founded his own island micronation. Unfortunately, the rest of the world refuses to acknowledge it (possibly because he's gone about the nation-building process using wildly illegal and unethical means).


When Cornelius shows up at Kara's door needing her help and promising an adventure, Kara agrees to go along with his far-fetched plan to put his micronation on the map, even though a) she thought Cornelius was dead, and b) his scheme depends heavily on Kara wearing a mascot costume.


If Kara had known about the giant alien spaceship currently speeding toward her grandfather's country with the intent to subjugate and humiliate mankind, she might have reconsidered.
Lastowka is also a writer for RiffTrax, and performs at the Vermont Comedy Club in Burlington, and the profile digs into his career and interest in science fiction, noting that science fiction comedy is a hard genre to get right. Give the full article a read here.