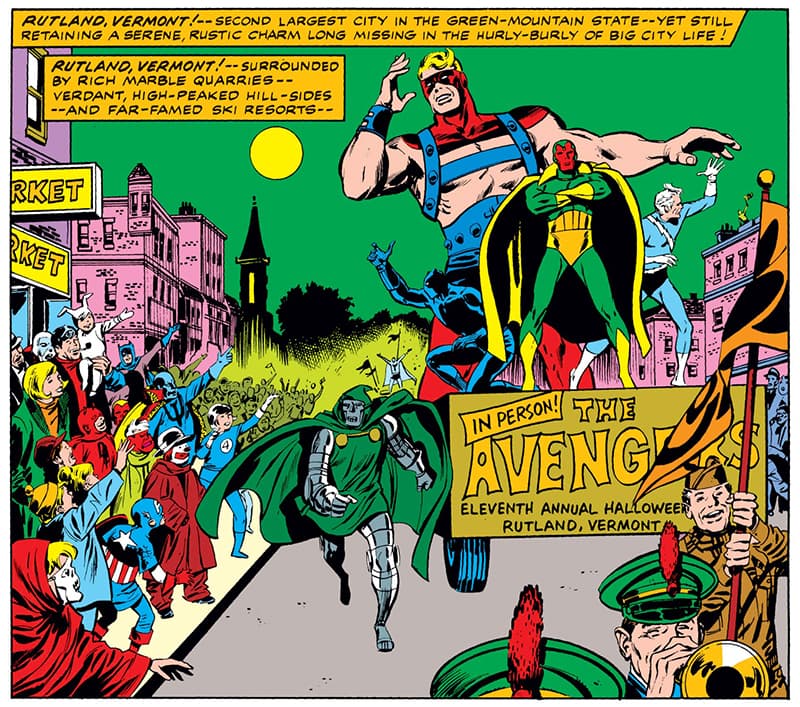 Rutland's Halloween parade has an out-sized reputation in the comics industry, thanks to a couple of long-standing fans over the years, and has even been featured in comics — it got a nice shout-out in Avengers #83 back in the 1970s.
Marvel.com has posted up a nice profile of the parade, and its roots in comic history:
The heroes—Vision, Black Panther, Quicksilver, and Goliath—hit the out-of-the-way city on Halloween evening to chase down reports of a kidnapping plot, and were welcomed enthusiastically by the parade's organizer, Tom Fagan, who'd invited them to ride on one of the many colorful floats being readied for the event. The Avengers smiled and played along, keeping vigilant watch on the throngs of the costumed attendees who lined the Rutland streets.
Read the entire profile here. The parade is actually taking place at 6:30 PM tonight, after being postponed due to the weather last night.