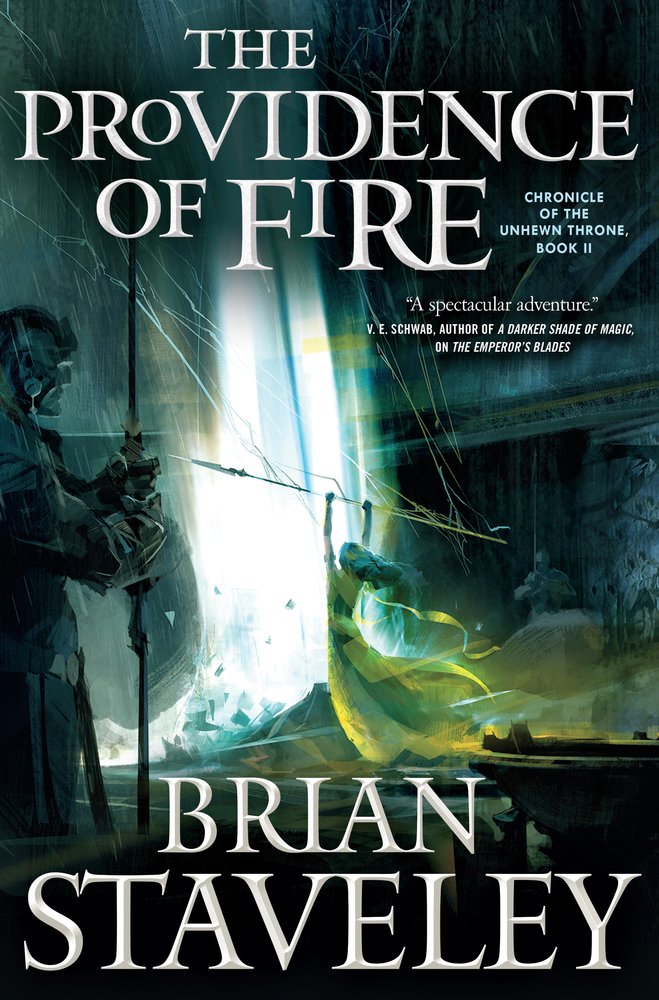 In case you've been waiting, you can now pick up Brian Staveley's Providence of Fire is now available as a trade paperback!
It's a good one, and you should read it. If ebooks are more your flavor, you can pick it up as a Kindle book for $9.99 now.
Staveley's next novel, The Last Mortal Bond, will be out on March 15th, 2016.