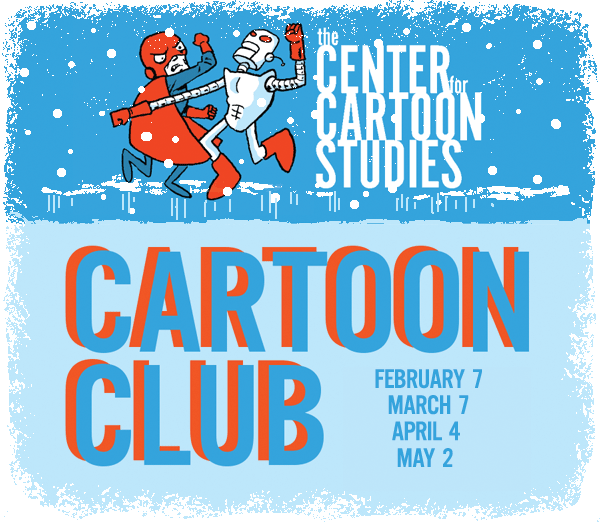 The Center for Cartoon Studies in White River Junction will be hosting a Winter Saturday Morning Cartoon Club tomorrow, February 7th!
Kids + Comics = YOWZA!
Are you at least nine years old? Do you like drawing comics? Do you have a few Saturdays free this spring? If your answers are yes, yes, and yes then come join The Center for Cartoon Studies' Saturday Morning Cartooning Club! We'll design characters, create stories, and learn a ton about cartooning!
The day starts at 10:00 AM and costs $25. Sign up here.