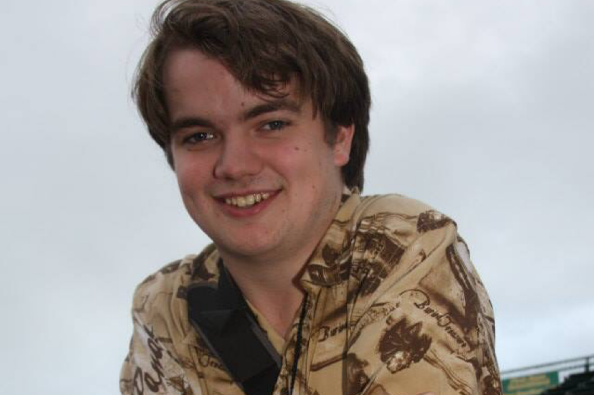 Vermont Comic Con tweeted out a link that surprised us last week: Jeremy Boquet, a follower of GMS and editor of the World Wide Blog of Movies passed away suddenly on January 2nd. The convention is running a Go Fund Me campaign to help his family raise some money for his funeral:
Our friend and team member from Vermont Comic Con, Jeremy Boquet passed away suddenly on January 2, 2015. This young man was the backbone of our event and we miss him. We are asking on behalf of his family for donations to cover funeral expenses. Everything helps. Now is your chance to honor his memory. We thank you in advance.
We're saddened by this news: Jeremy wrote to GMS frequently to inform us about a range of things, and his passion and geekiness was evident from his writing and volunteer work with Vermont Comic Con.
If you're so inclined, we'd like to urge you to please consider donating to his funeral funds.