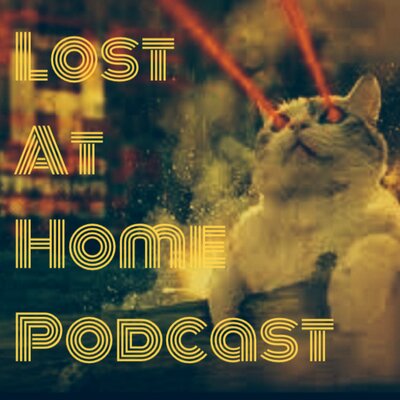 A new-ish podcast has started up here in Vermont, a news-based comedy affair. Here's their description:
We cover obscure and strange news stories that often do not receive major media coverage. We also interview, every 5 weeks or so, people of interest in the world of entertainment. Including Sallie Bent who worked on Guardians of the Galaxy for Disney/Marvel, Carl Lindbergh who created the Bunnyman indie horror franchise, and most recently Andrew Mcelfresh who's body of work includes: writing for The Tonight Show with Jay Leno, podcasting with Kevin Smith on Edumaction and most recently co-writing the upcoming horror movie The Anti Claus with Kevin Smith.
Here's what's up in their latest episode:
In this latest episode, they sit down and talk with Andrew McElfresh! Past writer of the Tonight Show with Jay Leno, current podcaster with Kevin Smith on Edumacation, and co-writer (with Kevin Smith) of the upcoming movie Anti-Claus! Andrew drops some new knowledge on the upcoming film and then drops some Edumacation on us as we play "Why" with him ala the Edumacation podcast. Jer and Scott stand in for Kevin Smith and learn some new stuff. We also manage to find time to talk about peeping pastors, a middle age woman sneaking back into high school, giant dino sperm, mystery YouTube channels, and more on this week's Lost At Home Podcast!
You can listen to the latest episode here.