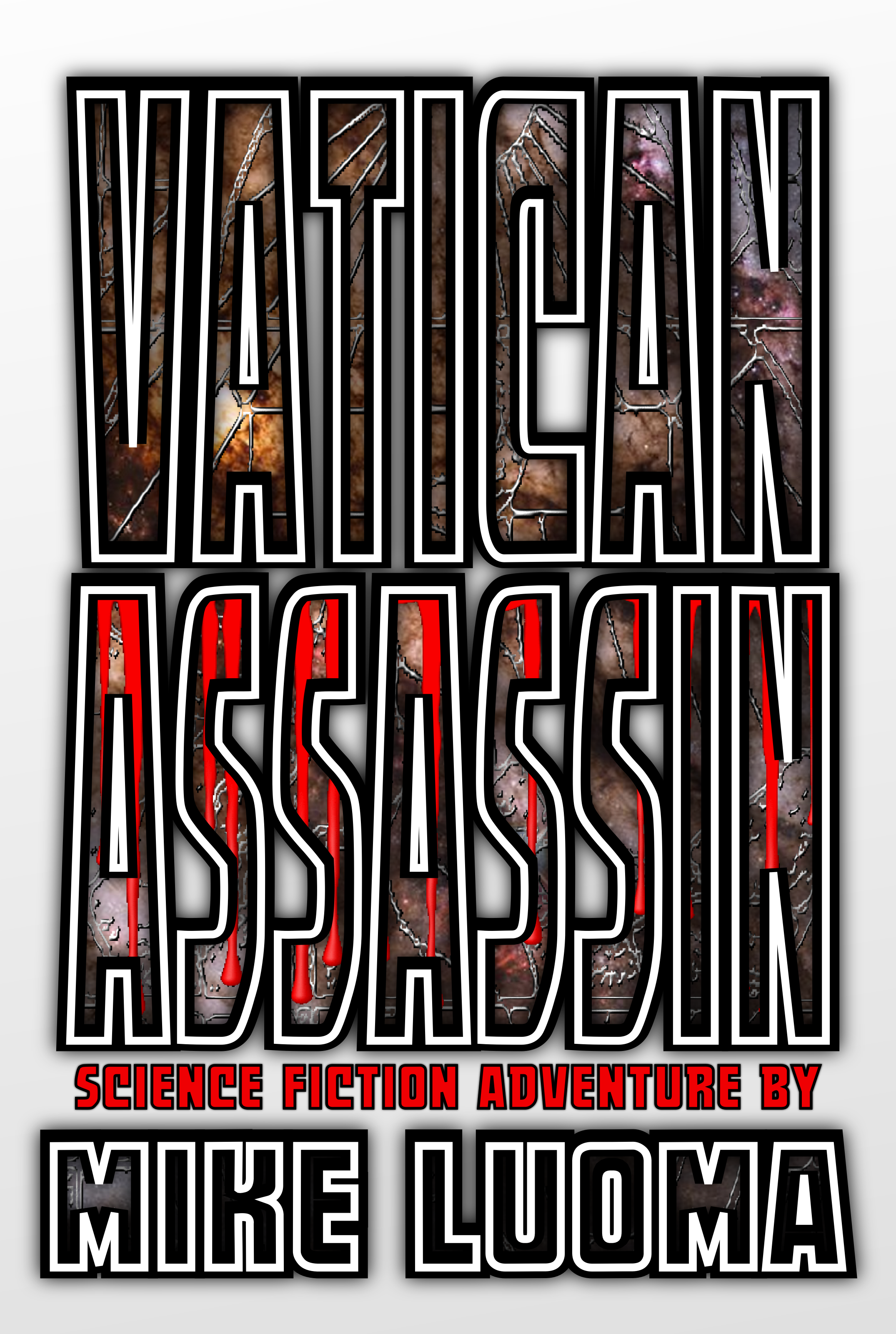 Vermont Science Fiction writer Mike Luoma has recently updated the covers for his science fiction trilogy, and for the next couple of days on Smashwords, the books will be avaliable for free.
Here's what they're about:
Assassin: An assassin for the Pope struggles with his work's inherent contradictions while trying to take care of "business" during an out of control interplanetary war in 2109. War between the west and Islam has been raging. We meet the Vatican Assassin Bernard Campion on his latest assignment: Assassinating Meredith McEntyre, Governor of Lunar Prime, the non-aligned city-state on the Moon! 
Ambassador: BERNARD CAMPION killed for the Pope in the ongoing war in 2109-10. But now the old pope is gone, and the new one is no friend to BC! BC helped Governor Marc Edwards rebuild Lunar Prime. Can he help build peace between The Universal Islamic Nation (UIN), The Universal Trade Zone (UTZ) and the New catholic Church (NcC)? And just what is the mysterious Project? And do aliens really want us all dead? 
You can head over to get Vatican Assassin and Vatican Ambassador here. You'll need to sign up for an account, and input the coupon codes over on the site.