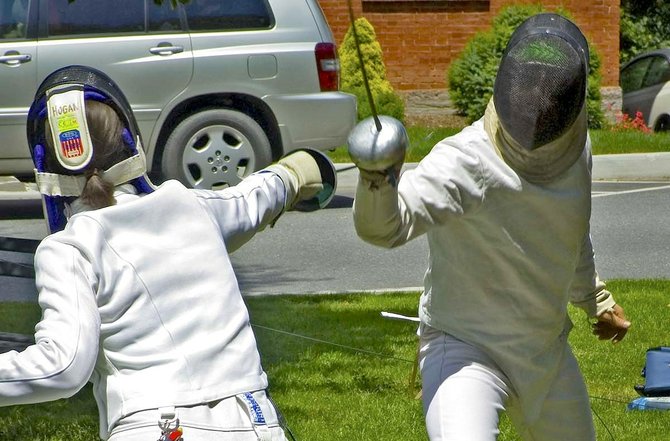 Adam wrote in to point out an event that he was running during Vergennes' French Heritage Day, this Saturday, a fencing demo. From his link:
French Heritage Day returns to Vergennes on Saturday, July 14. The event is hosted by the Addison County Chamber of Commerce, with the support of dozens of individual and business sponsors. Pictured: fencers at the 2011 event.
The day's events run from 10 am to 4 pm, and include reenactors, music, fiddling, and of course, fencing demonstrations. Full details are at the article.