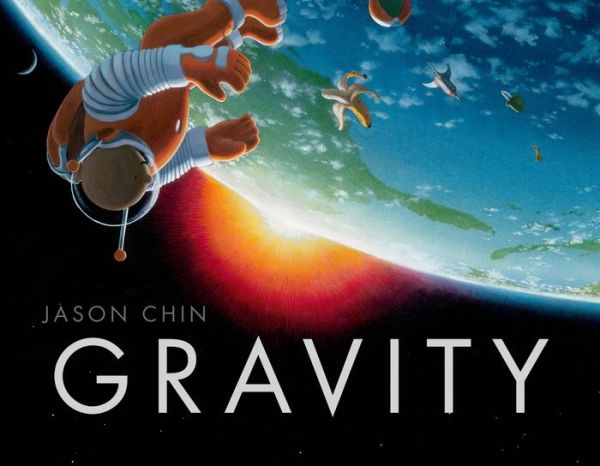 I'm always amazed at how you can discover 'geek' things in Vermont just by turning over a rock. Case in point, a forthcoming children's book by Jason Chin called Gravity. I stopped by the Phoenix Bookstore in Burlington, where the striking cover caught my eye.
What keeps objects from floating out of your hand?

What if your feet drifted away from the ground?

What stops everything from floating into space?

Gravity.
Chin is a Vermont illustrator, and happened to be in the store when I bought a copy of the book. (We'll be chatting with him later this week). The book is due out on April 29th, but if you head over to Phoenix, they've got a ton of copies on hand. They'll also be holding a book launch for Jason on Saturday, May 3rd at 2:00pm.
If you've got kids (or if you just like their books), this is a stunningly illustrated book with a neat science message for little ones. Highly recommended.